A design that embodies collaboration, creativity, accessibility, and inclusion
The Pavilion will integrate flexibility, sustainability, and efficient space use while also prioritizing acoustics and performance technology. Integral to its functionality is a retractable door that opens to a covered, multipurpose outdoor seating area. Slated to be built in a centralized location on campus, the Pavilion will host events year-round and facilitate next-level partnerships: Think science and business researchers joined by scholars, dancers, artists, and linguists to explore their interdisciplinary and creative potential.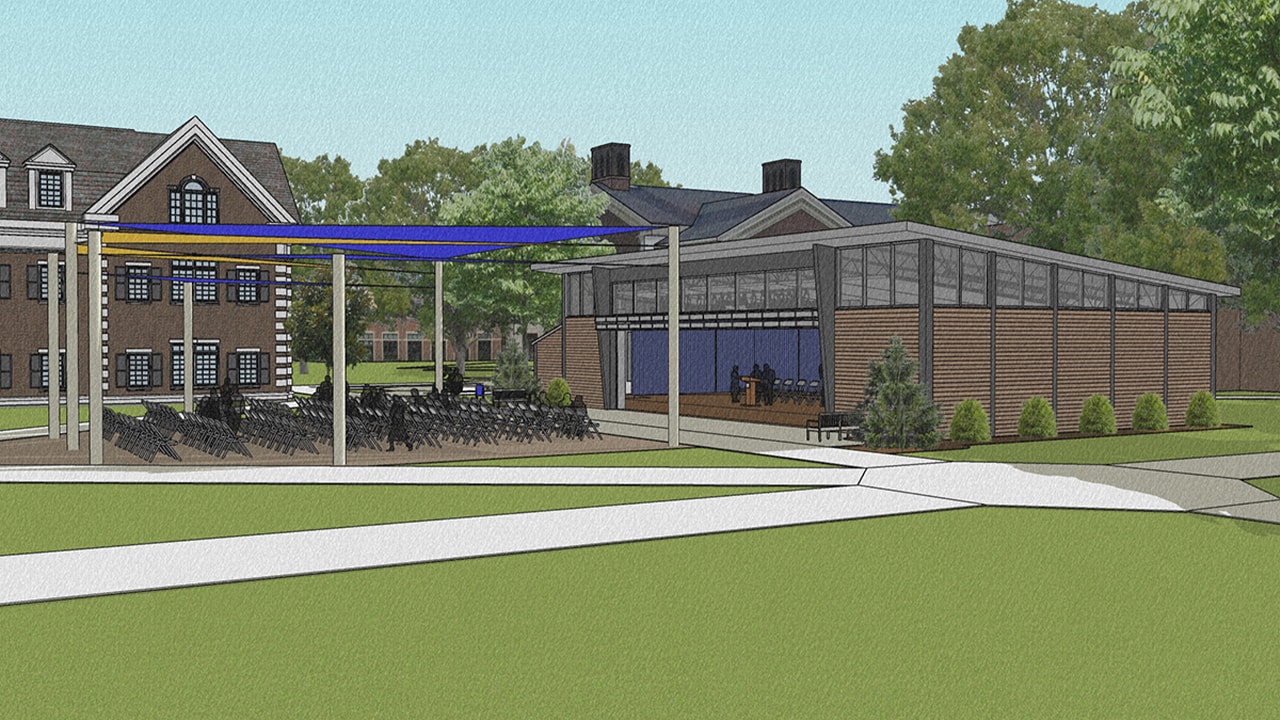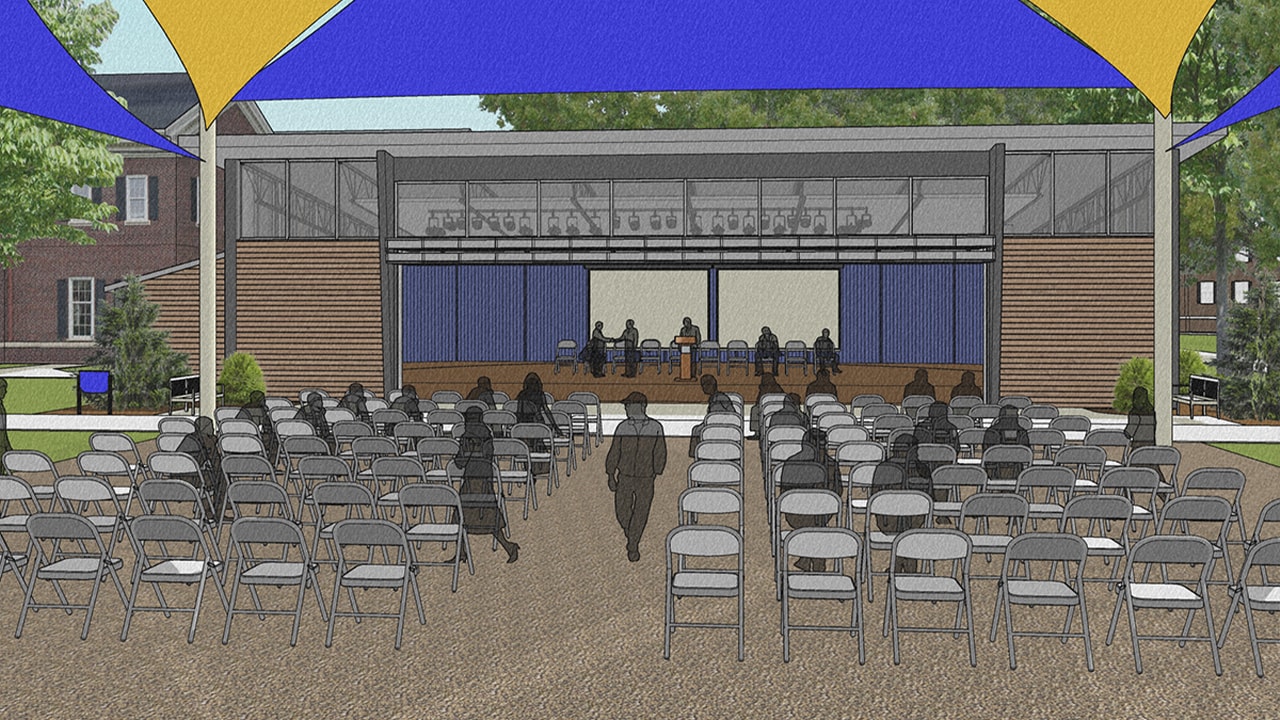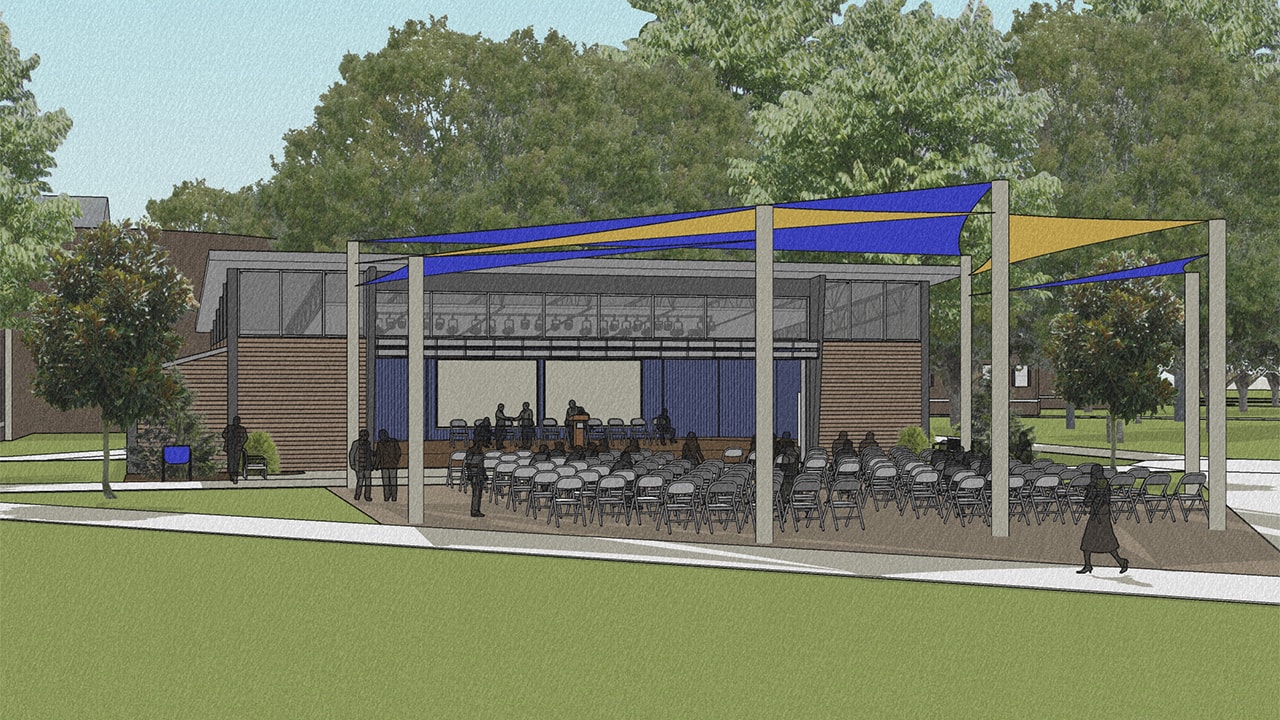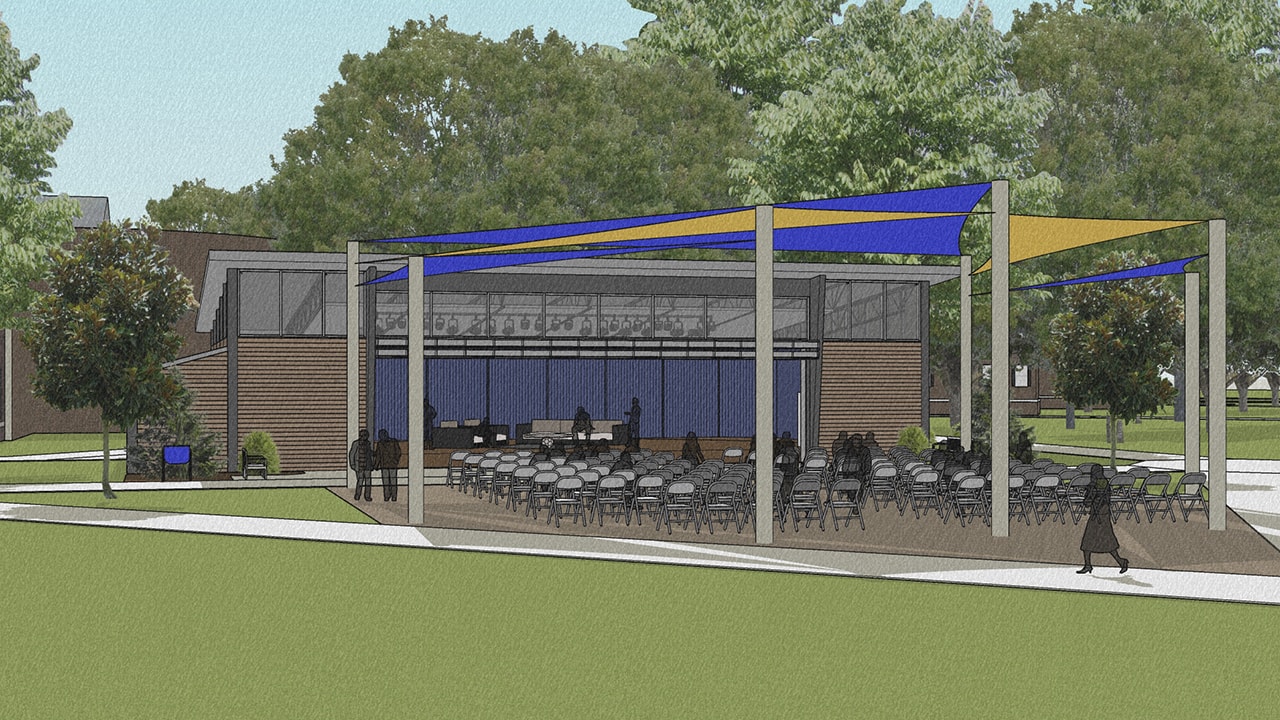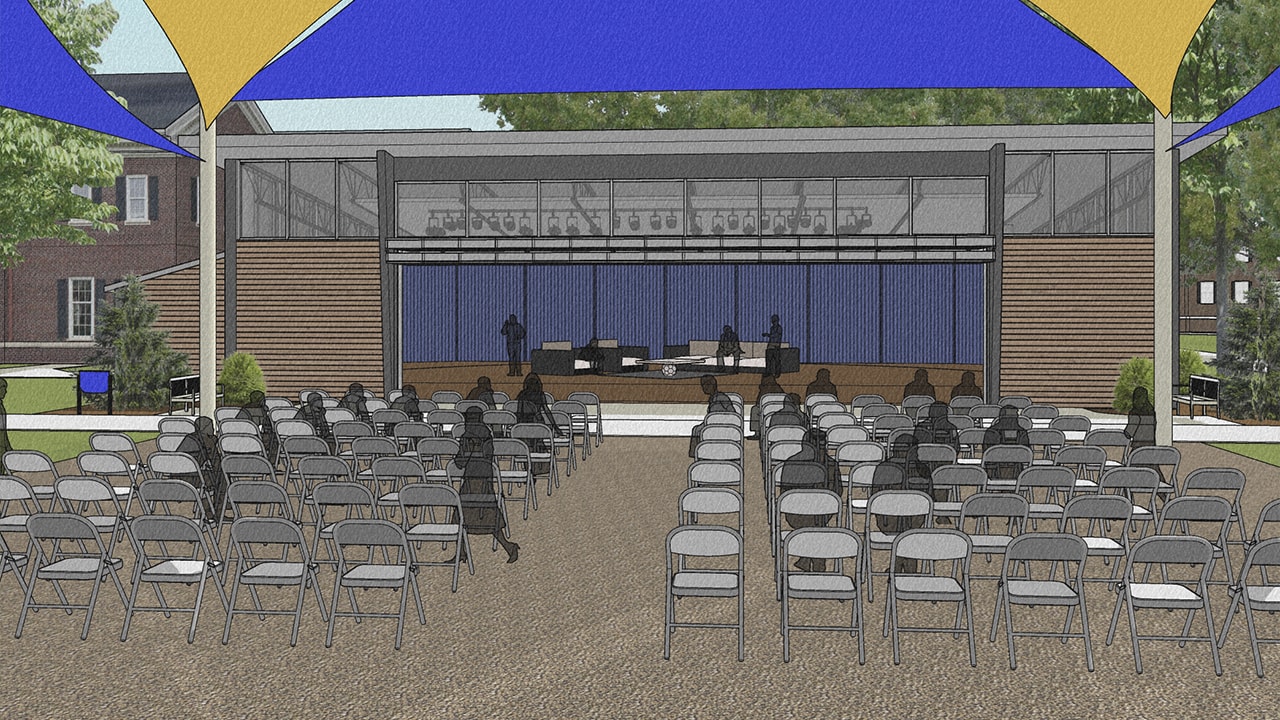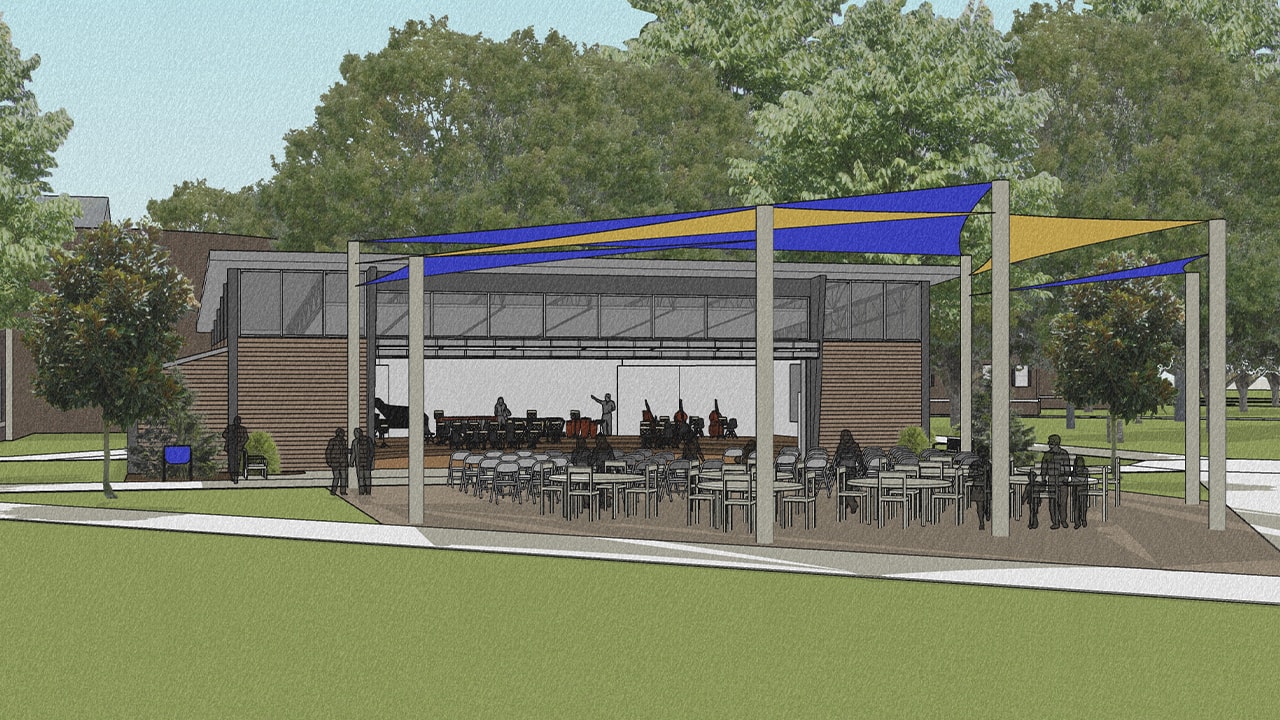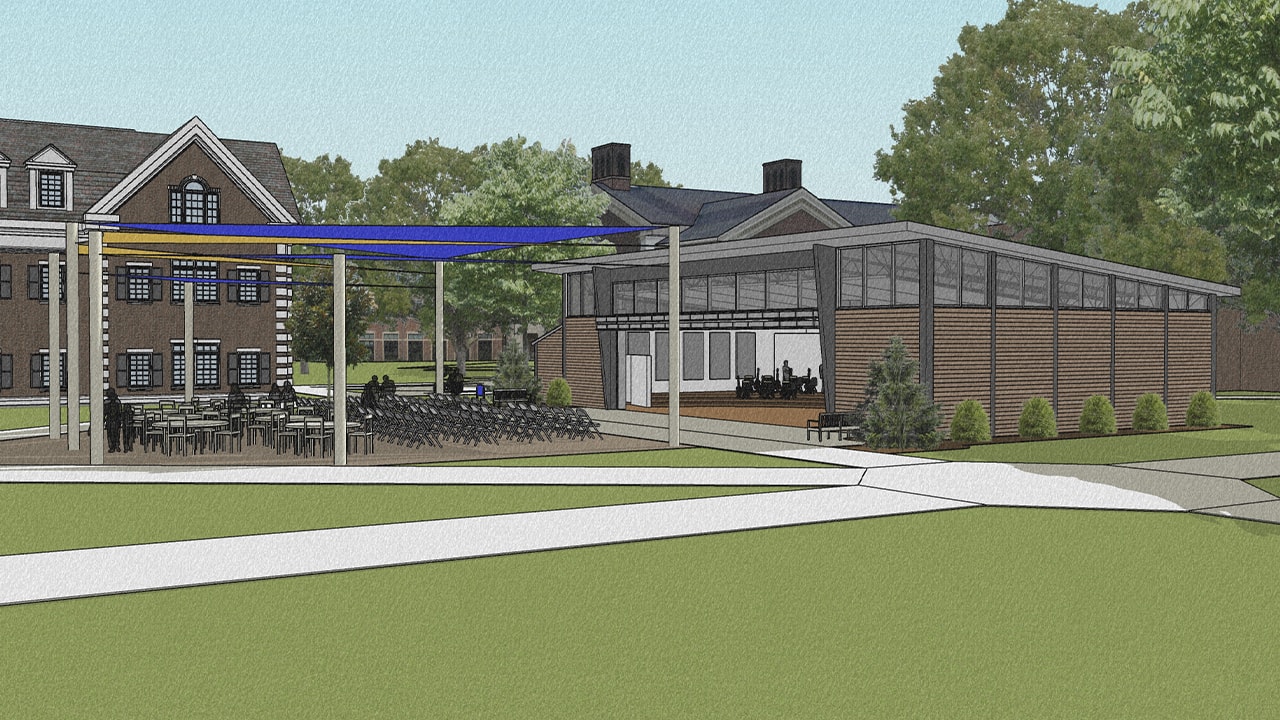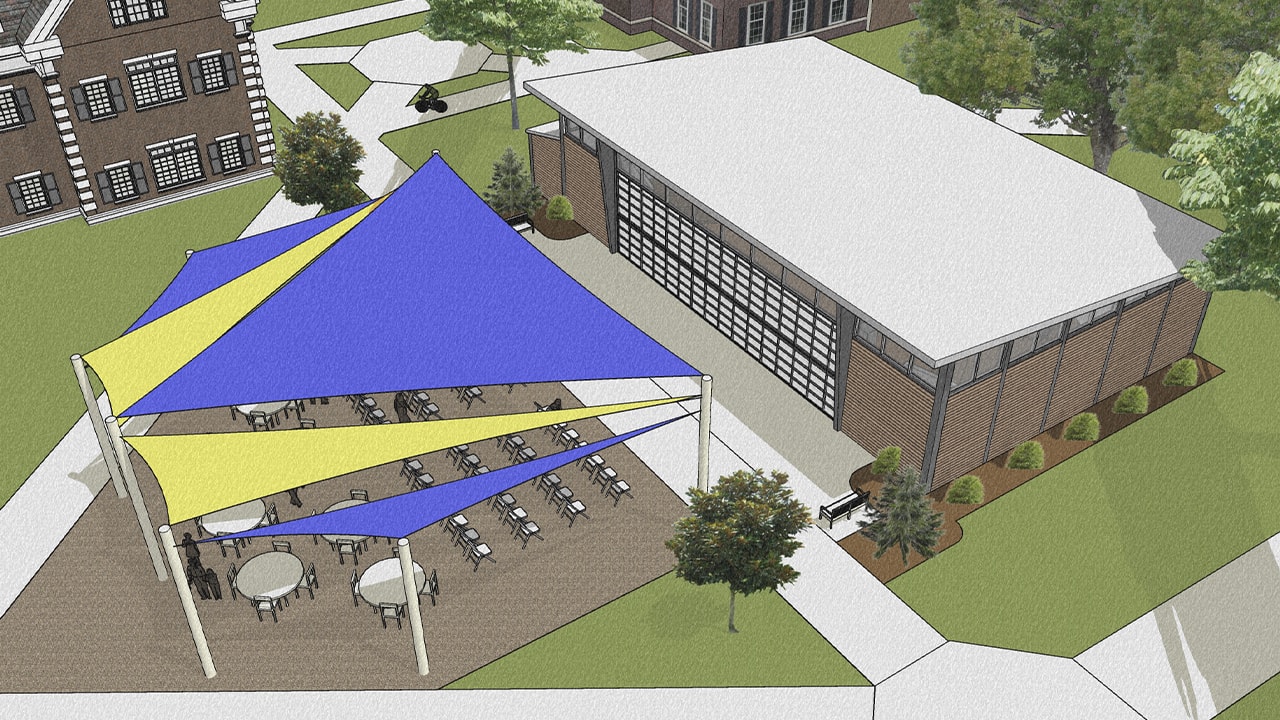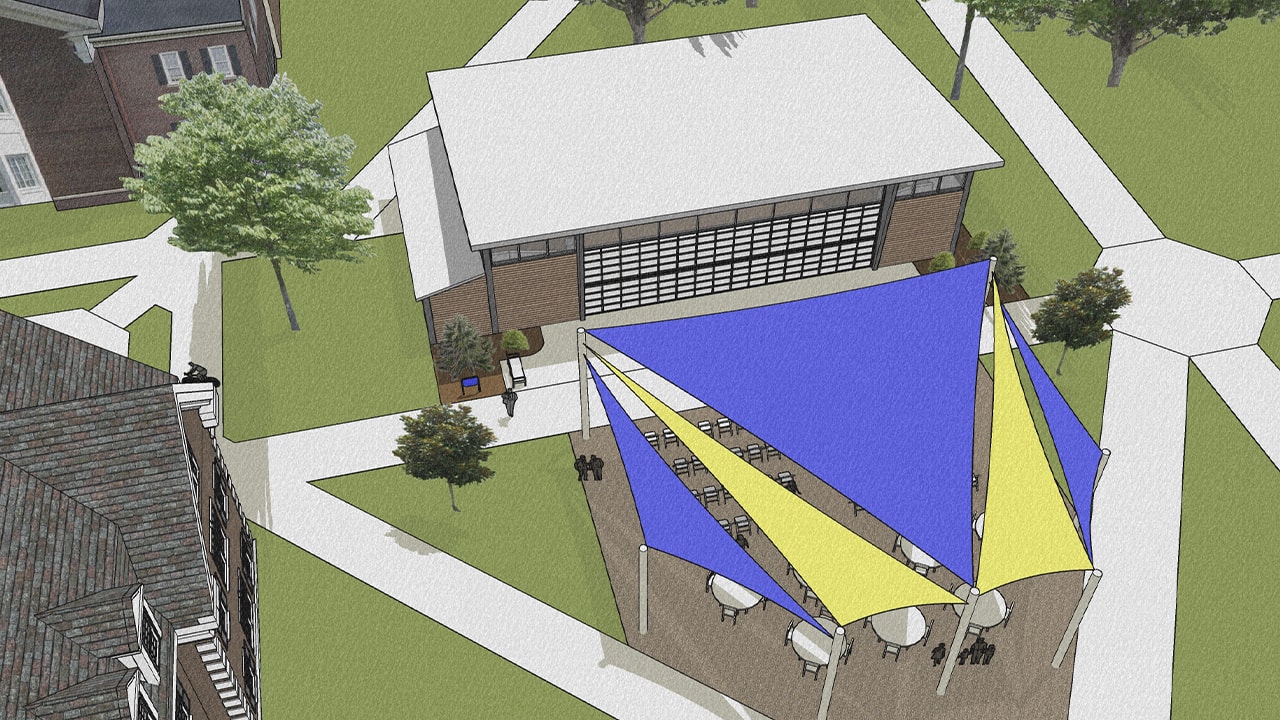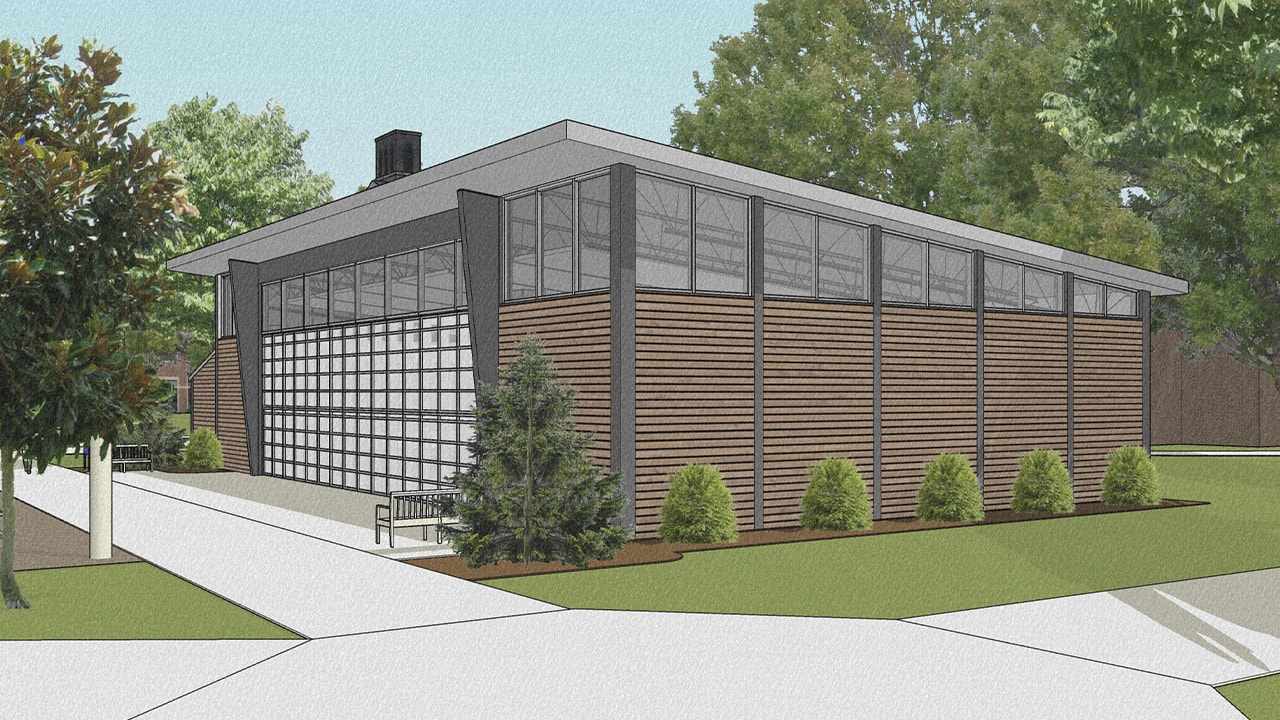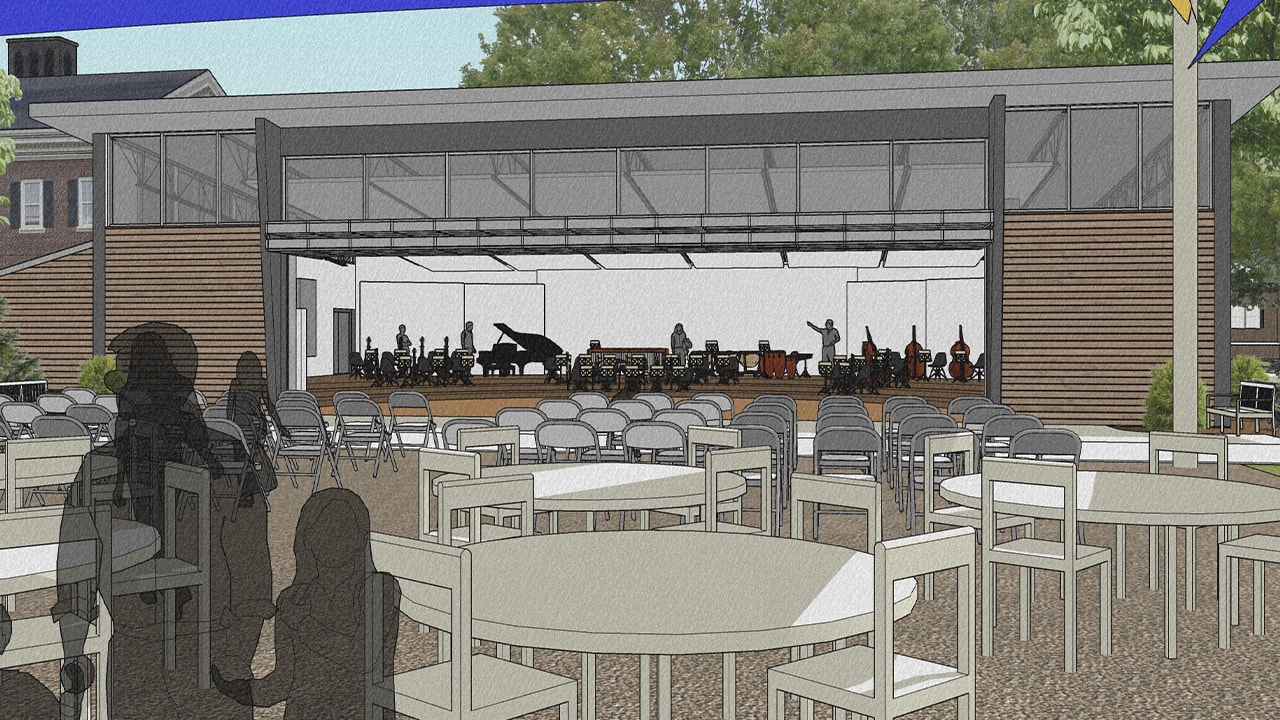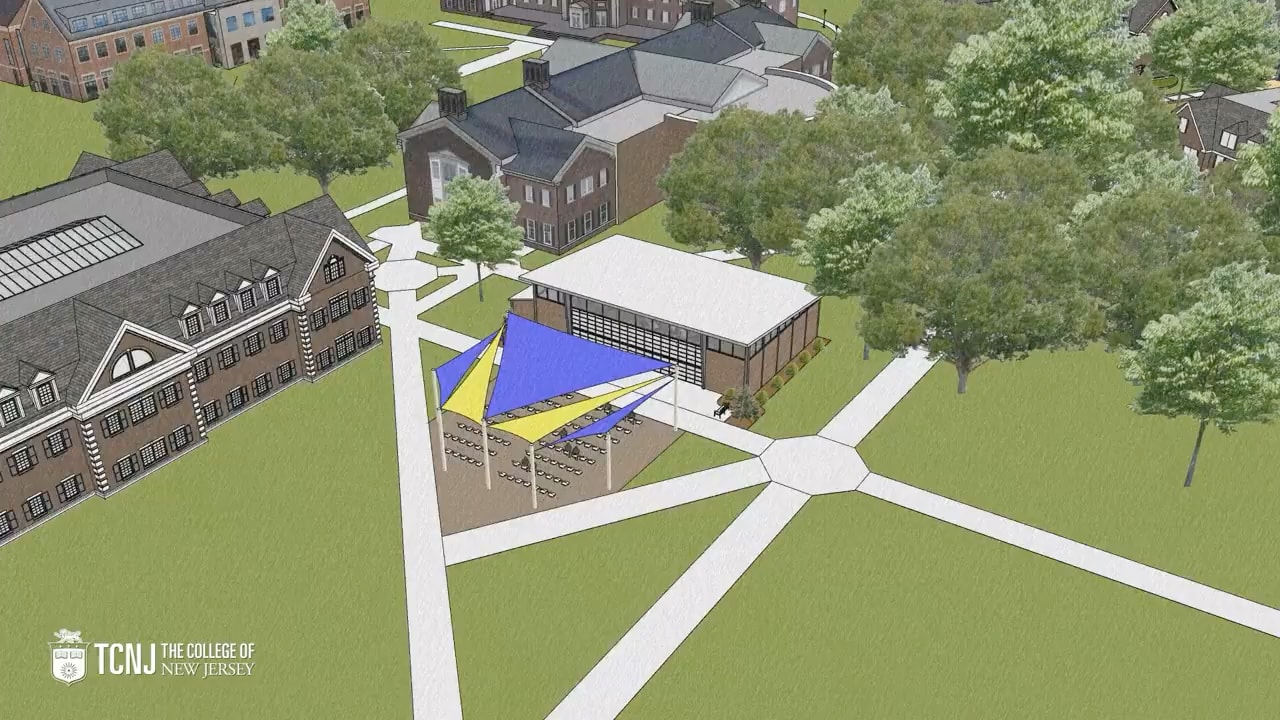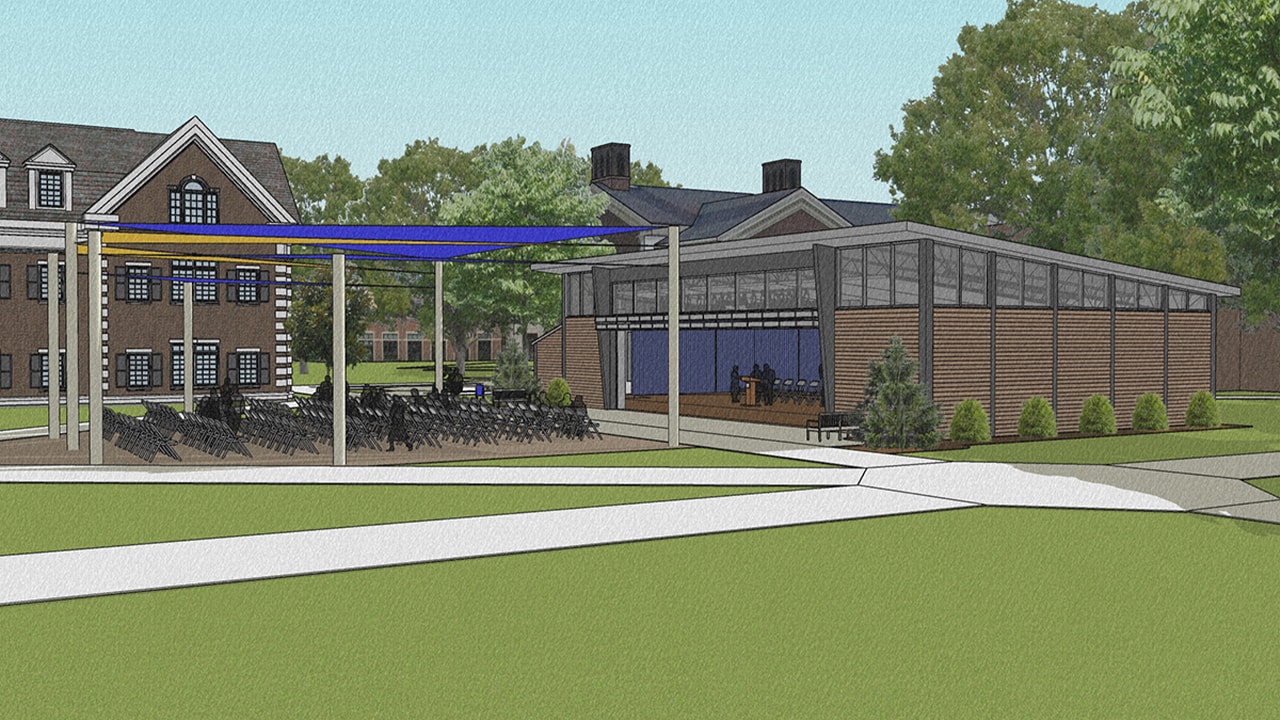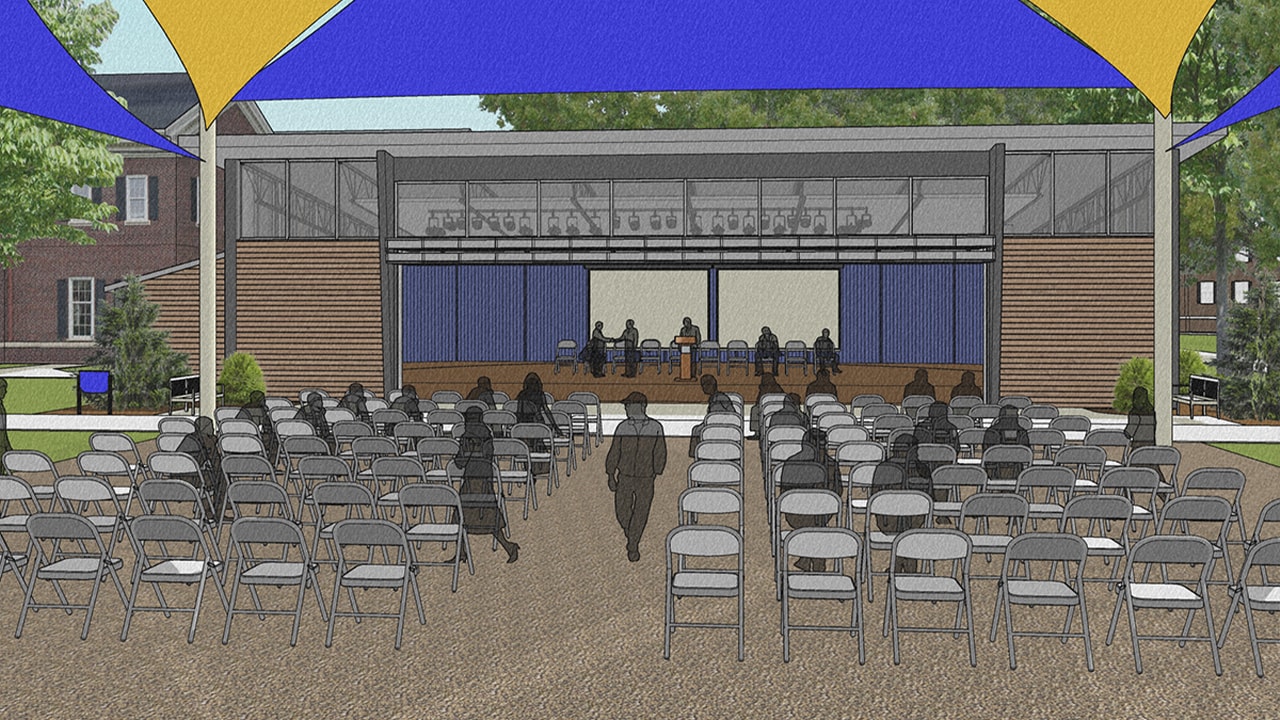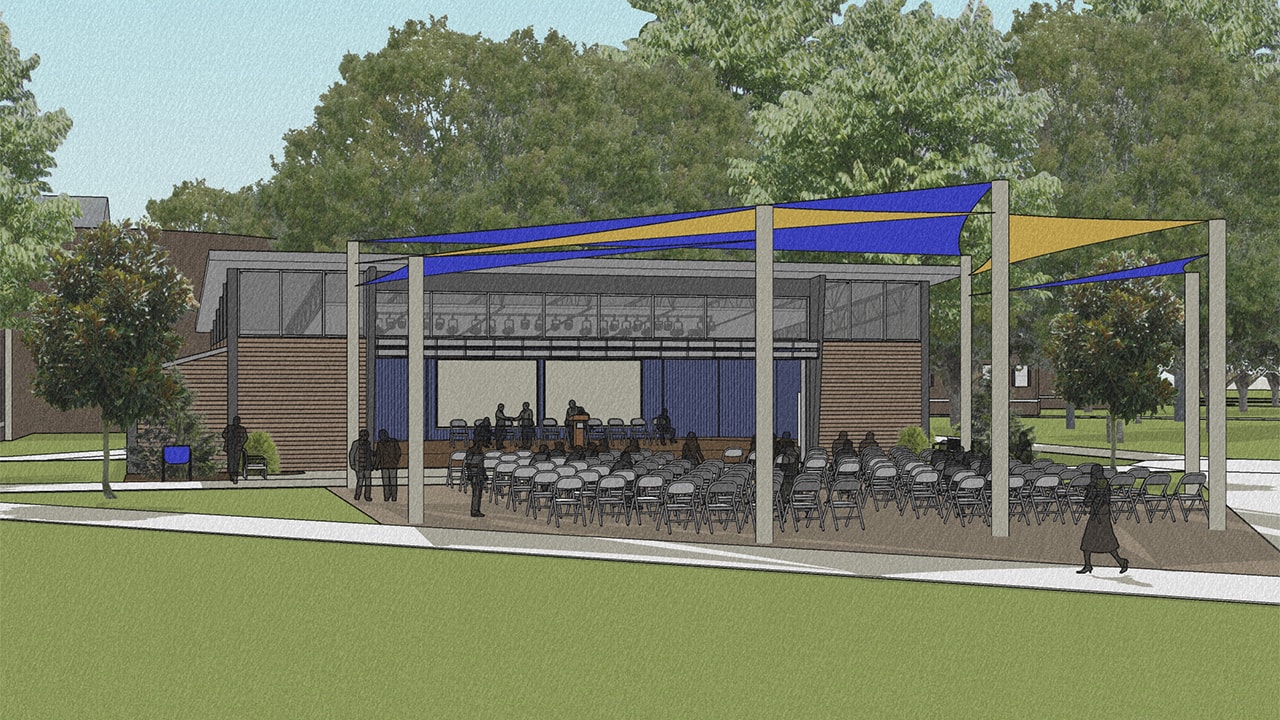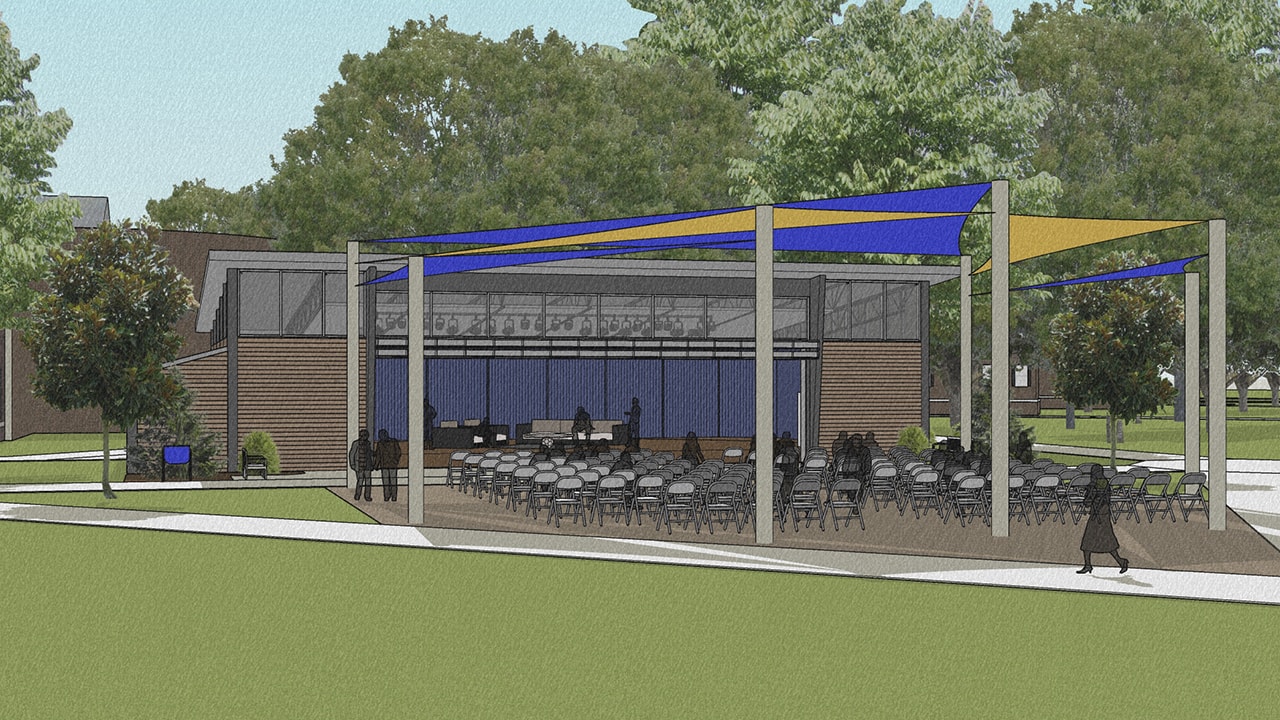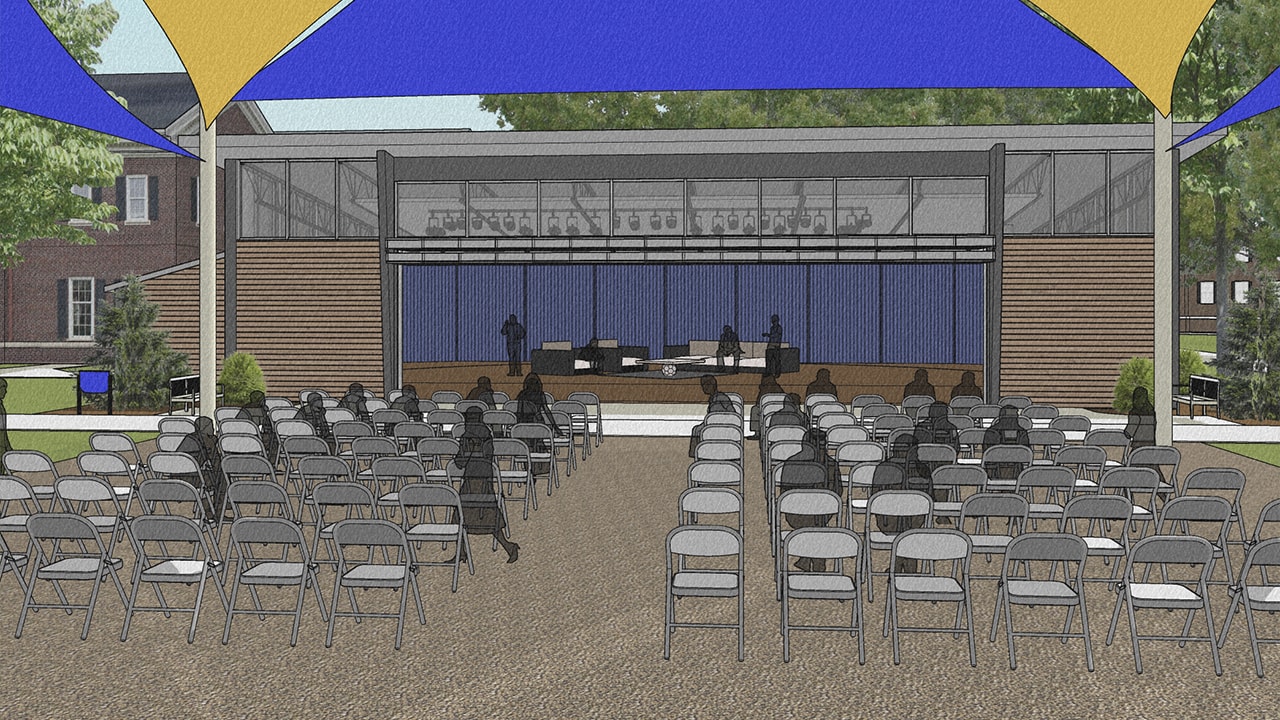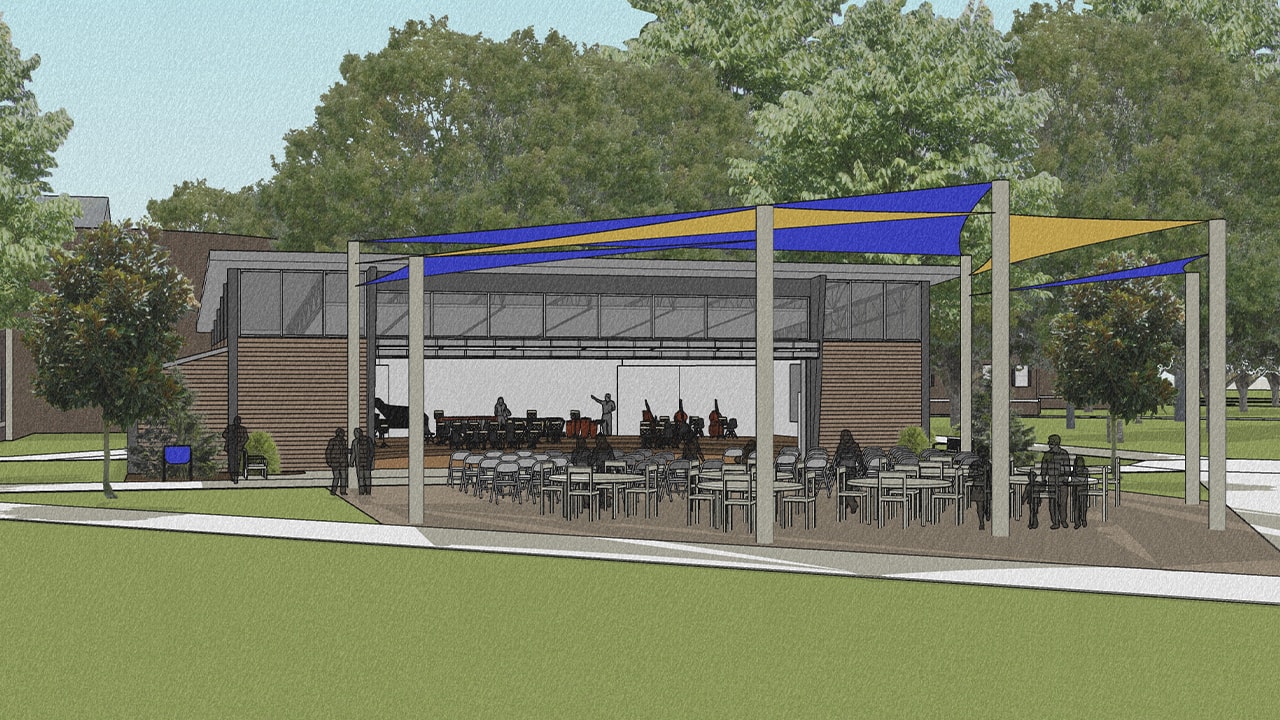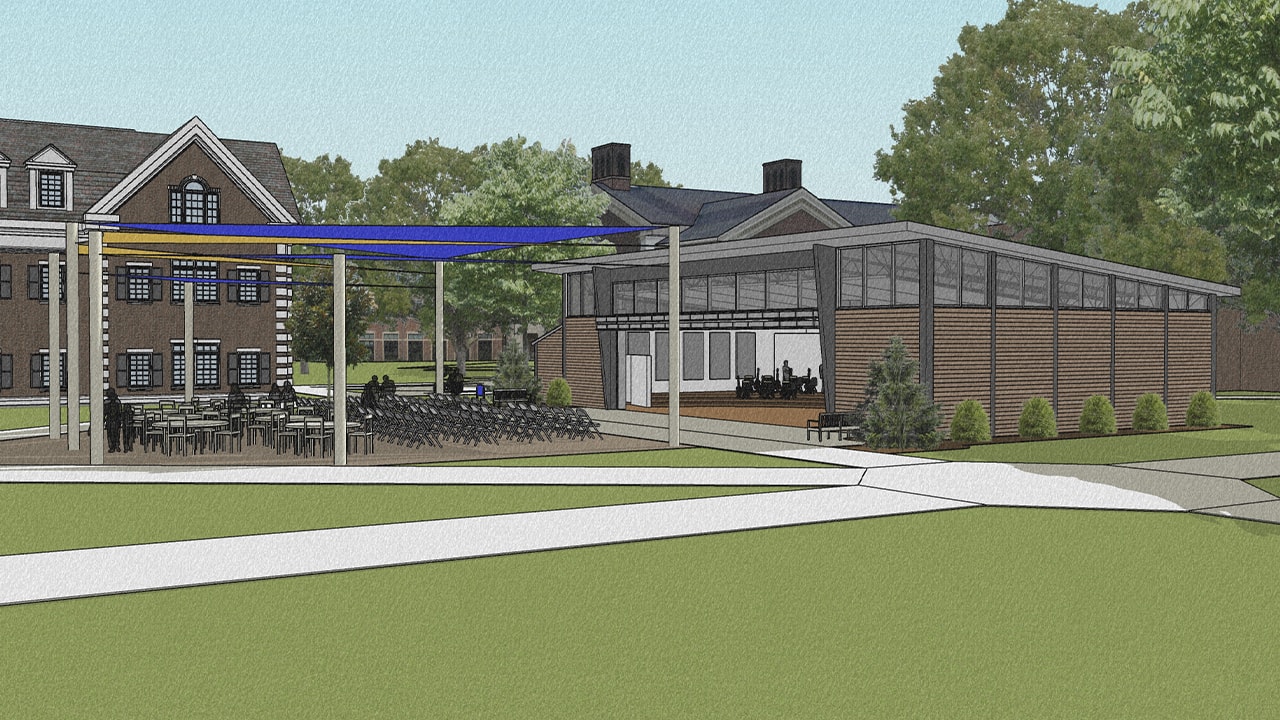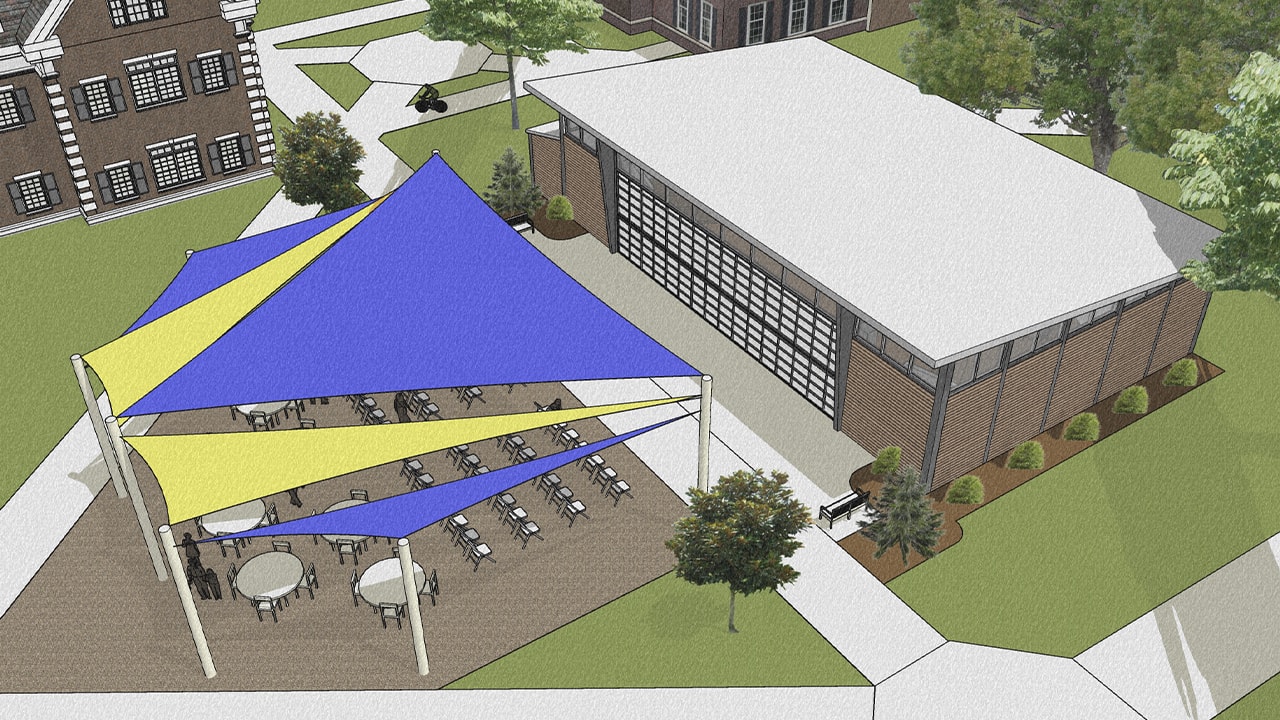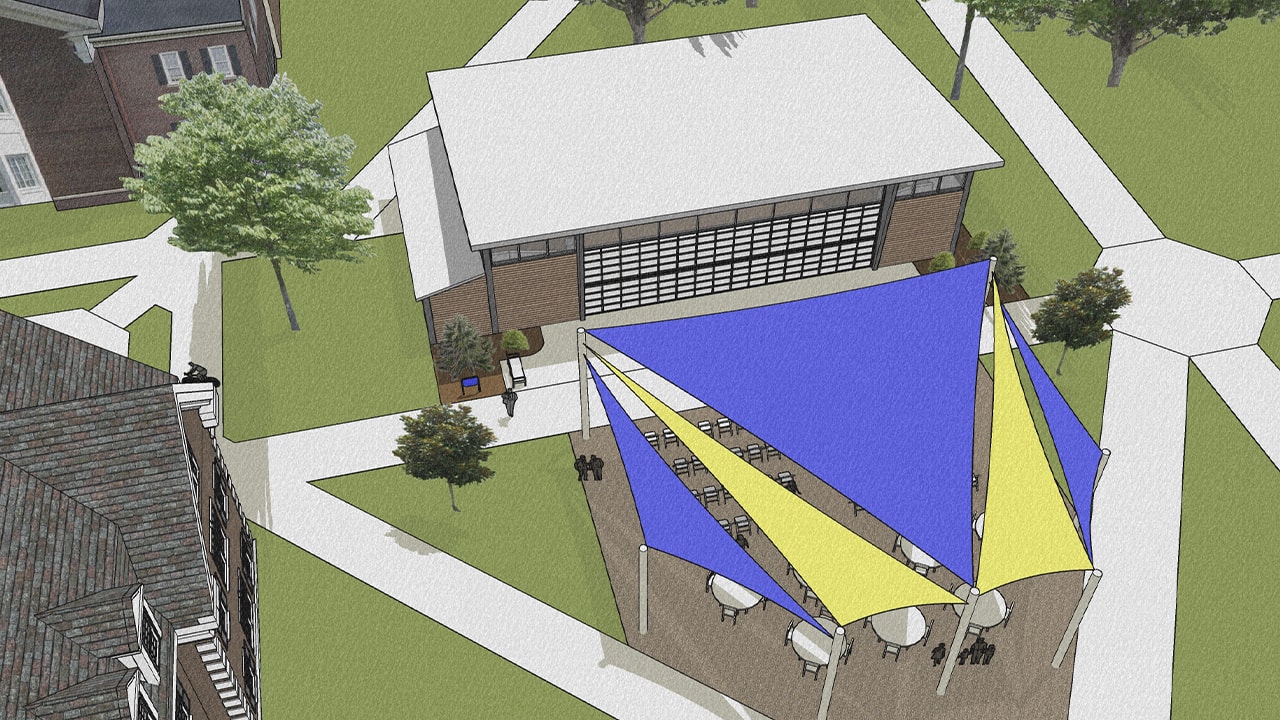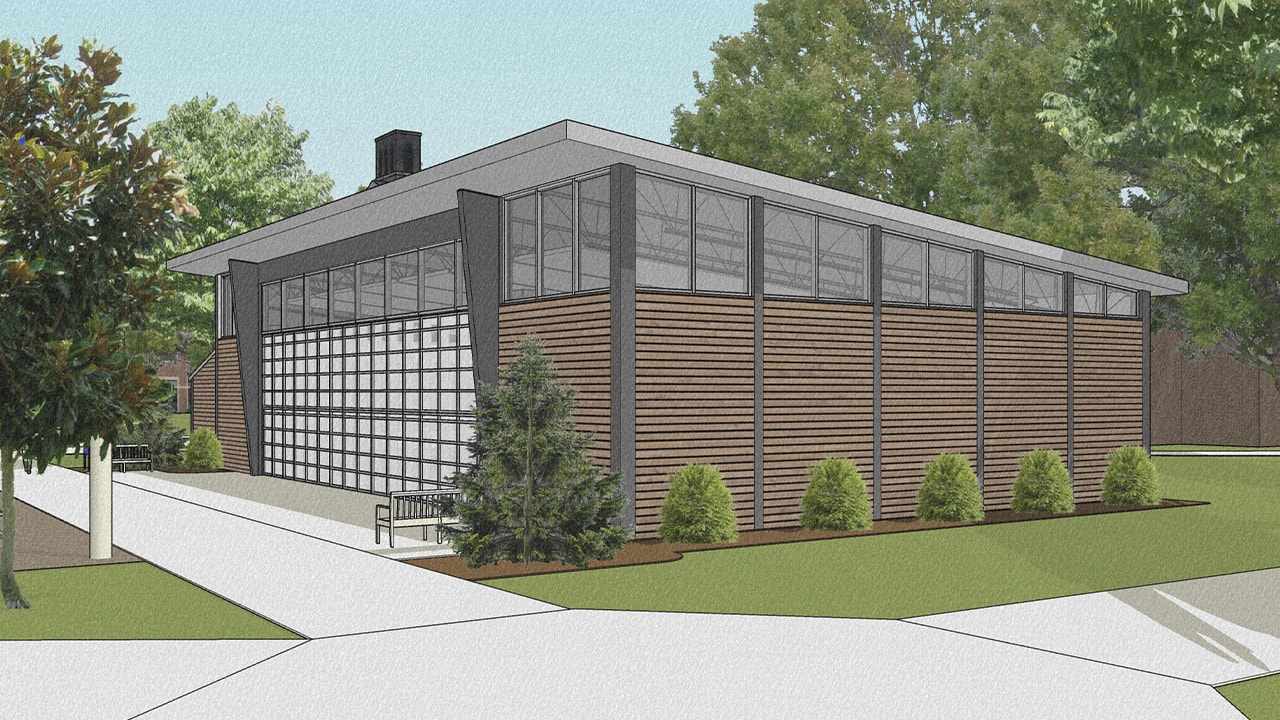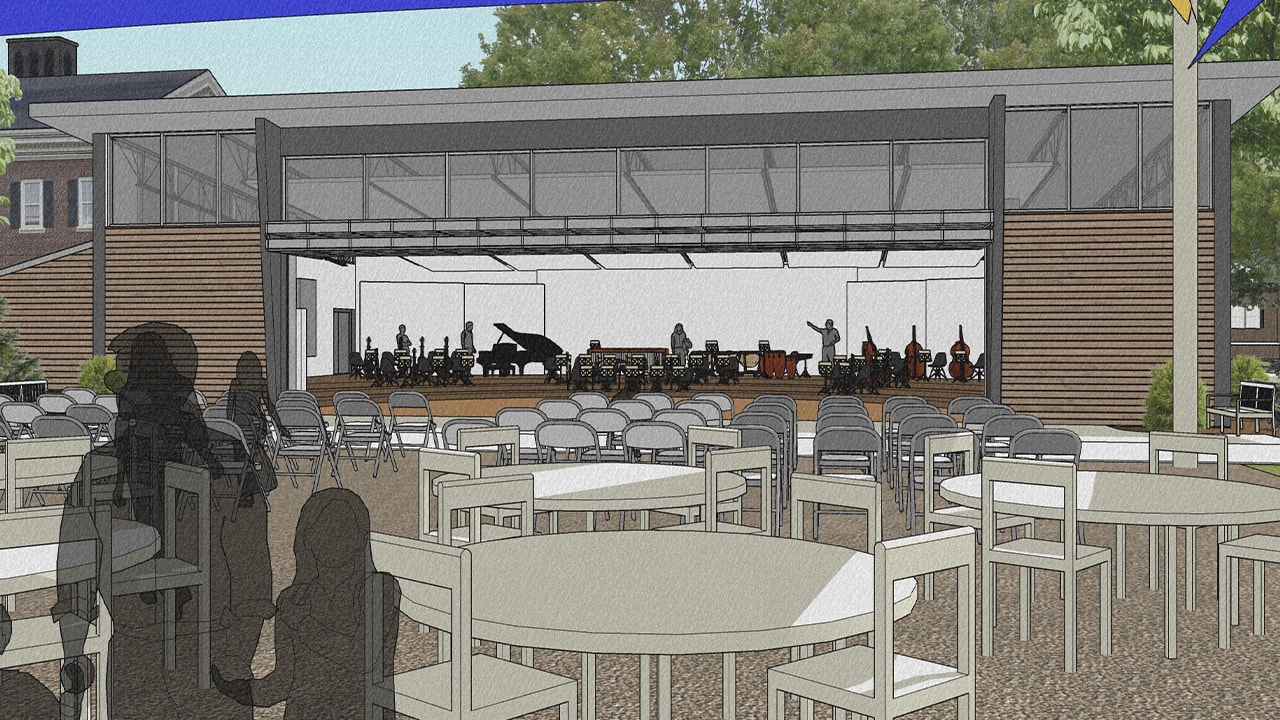 The space will feature a retractable, garage-like door and materials that blend with the environment while maintaining the signature look and feel of TCNJ's campus.